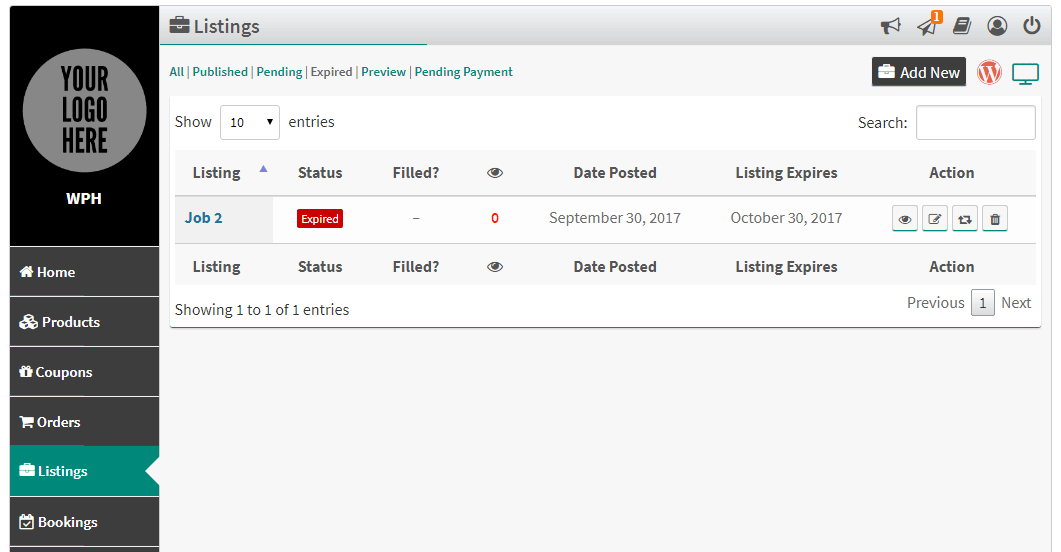 View Listings
To view listings that have been created, go to Listings in the Dashboard's left menu. At the top of this screen, you can view the standard filter and search area. Your listings will appear in the order of date made. You can only see those listings that were created by you.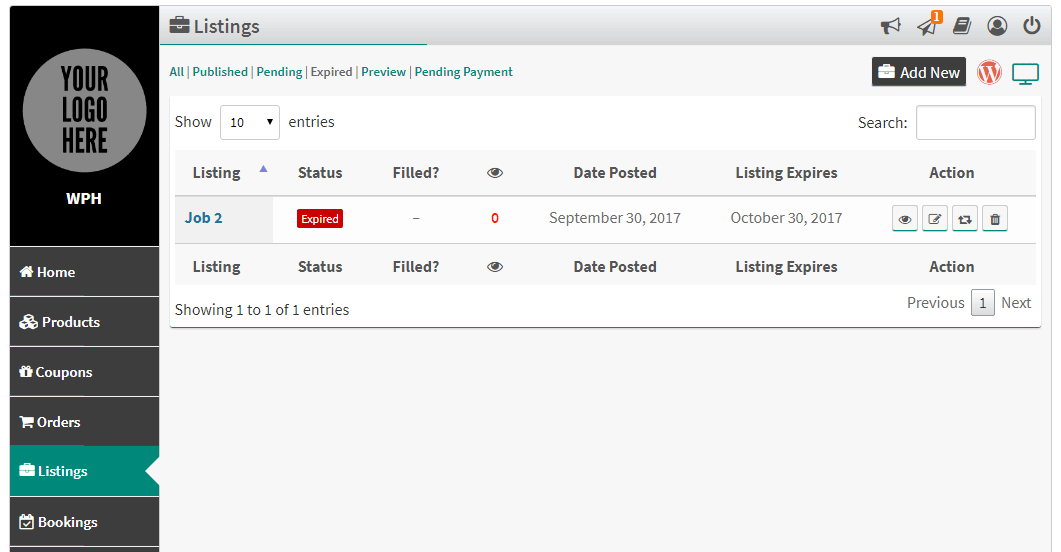 Filter Listings
You can filter listings by status using the status links at the top.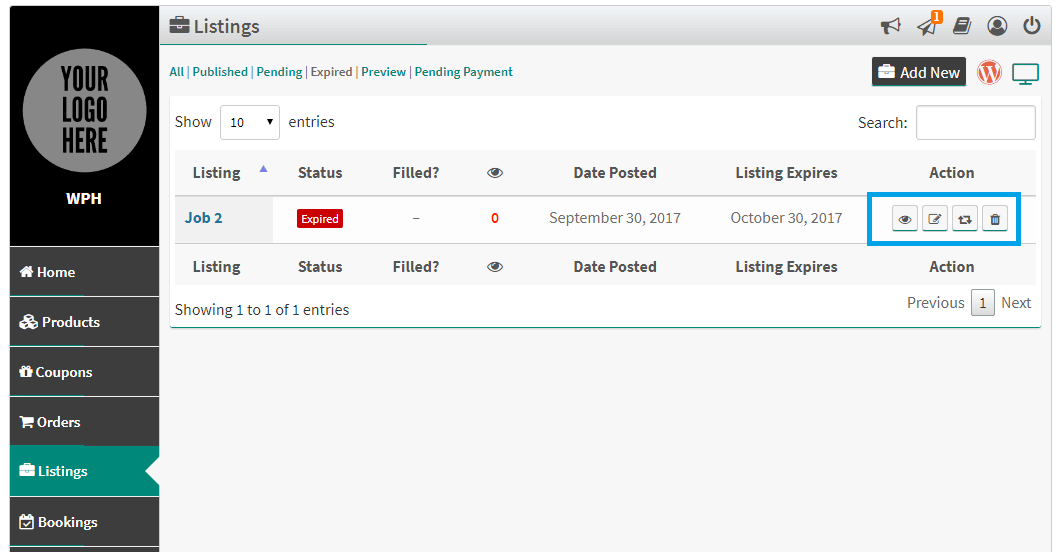 Perform Further Actions
At the far right of each product are actions you can perform on the row.
Add New Listing
You can add a new listing by clicking on the corresponding button at the top right of the screen.