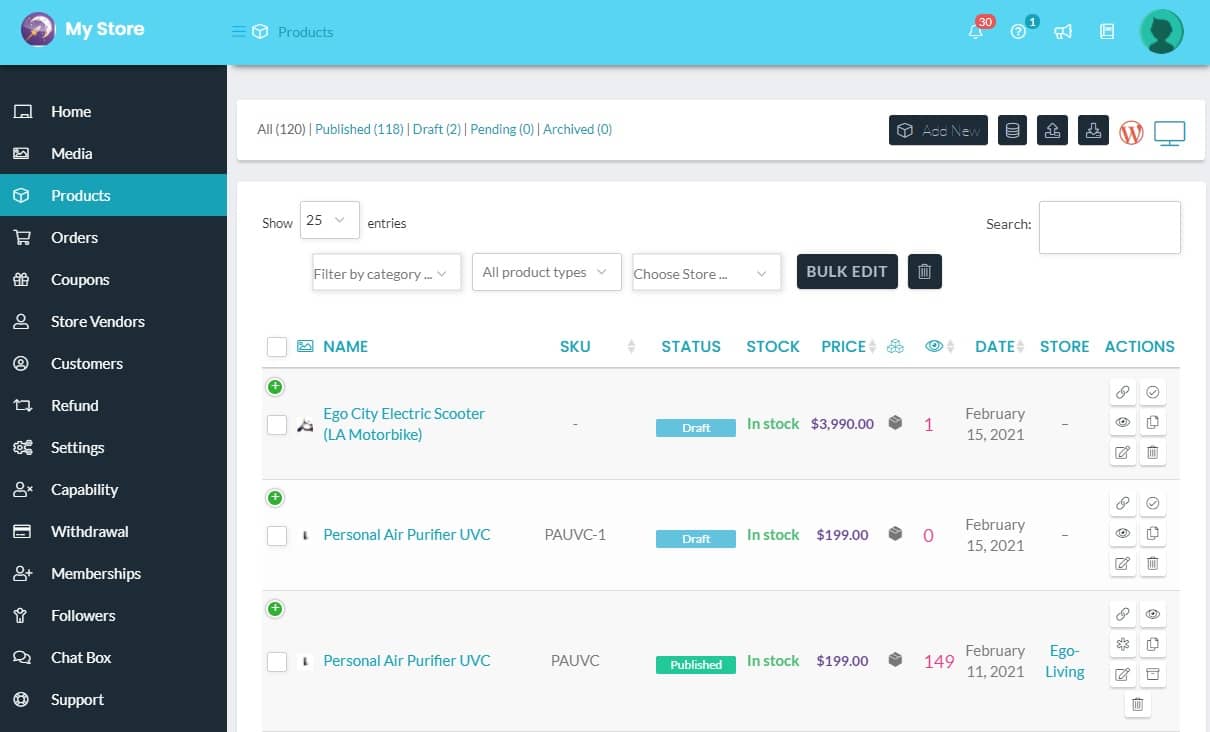 View Product Dashboard
To view products that have been created, click the Products link in the left menu. At the top of this, you can view the standard filter and search area. A list of products will appear in order of date made.
From here you can:
Filter by status using the status links at the top - 
Filter by category - 
Filter by the product types - 
Search -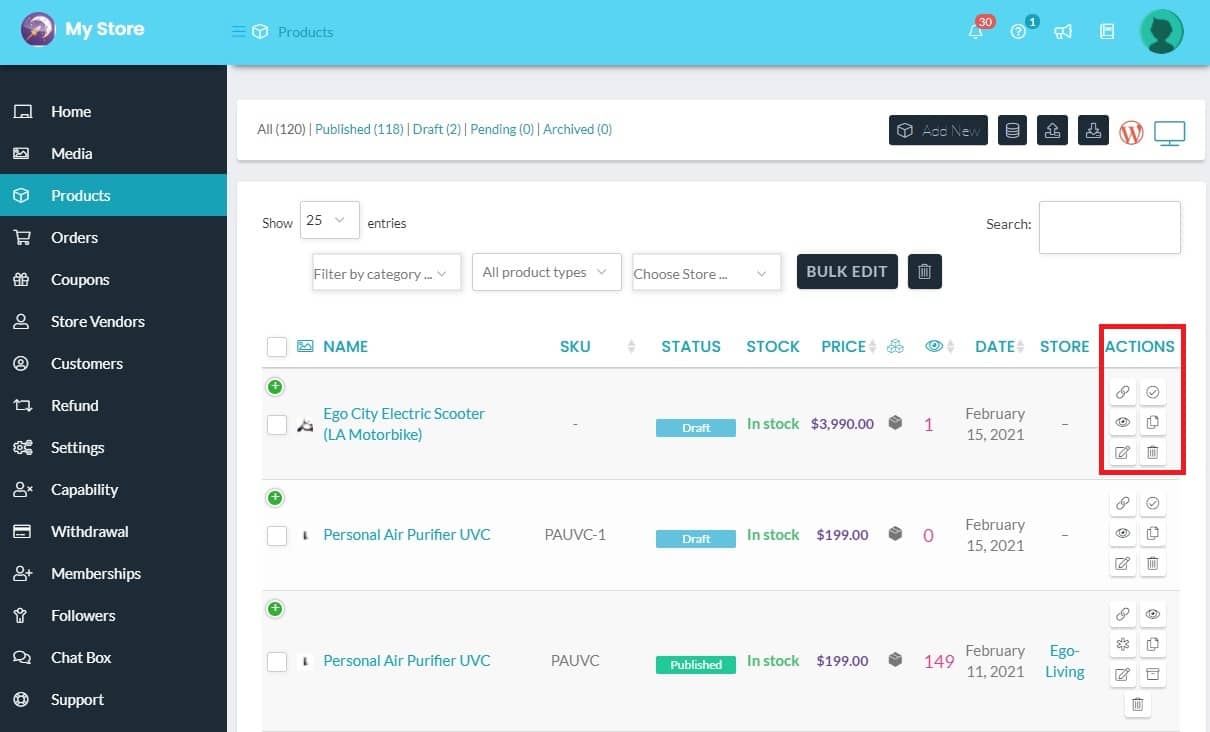 Perform Actions
At the far right of each product you can perform the following actions on the row:
- View
- Edit
- Duplicate
- Featured Mark
- Delete
Title example. Click to edit.
You can also click the screen button on the top right to hide column such as:
Image -
Name - 
SKU - 
Status - 
Stock - 
Price - 
Taxonomies - 
Type - 
View - 
Date - 
Store - 
Additional Info - 
Actions -